Lisa Kelley
GRIFFIN, GEORGIA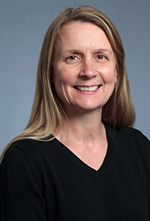 ---
Junior Abbie Leverett Expands Mark in Pistol World in 2021
Abbie Leverett, 18, of Bainbridge, Georgia, has created her own name within the marksmanship community.
During the summer's 2021 National Matches alone, she was the High Junior of the Warm-Up, .22 Rimfire EIC, .22 Rimfire (where she was also the overall High Civilian), EIC Service Pistol and National Trophy Individual pistol matches. She was also the .22 Rimfire Pistol Junior Aggregate champion. Not bad, considering it was only her second showing ever at the National Matches.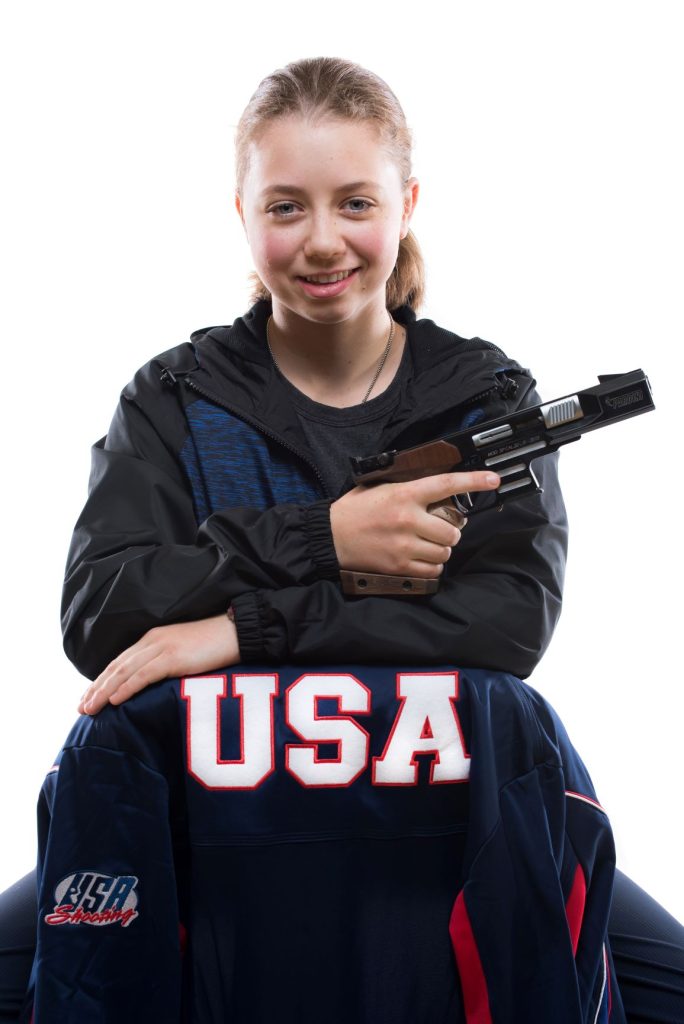 "My brothers and I started shooting when I was five," Abbie said. "I scarcely remember a time without it and have enjoyed it ever since."
Her first Progressive Position Pistol (PPP) match, a program designed to introduce junior shooters to the sport of competitive pistol shooting, came in 2009 at just six years old. She competed alongside her two older brothers at the event, held at CMP's air gun range at Camp Perry – now known as the Gary Anderson CMP Competition Center.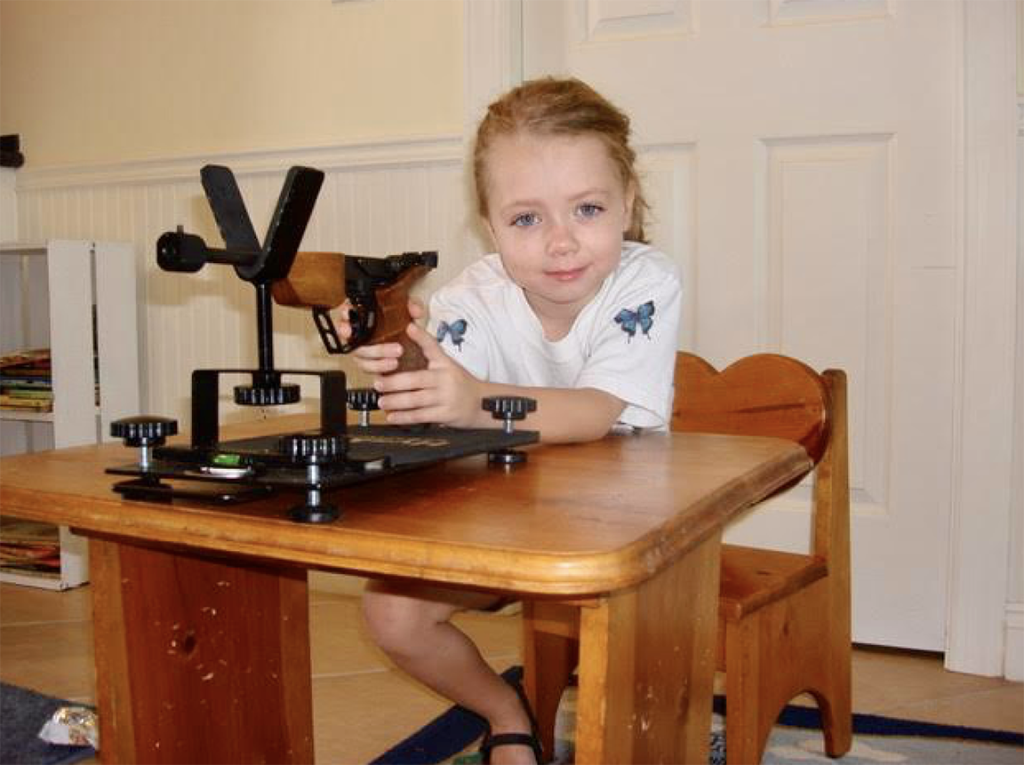 Twelve years later in 2021, Abbie and her family made the trip back to Camp Perry where, this time, she was motivated to excel on the firing line.
"I had a great time, met new people and experienced new things," she said of the trip. "The wonderful staff and fellowship of the other competitors made Camp Perry one of my favorite matches this summer."
She admitted that she especially enjoyed shooting alongside the Army Marksmanship Unit, National Guard, Marines and other service pistol teams. Although, Mother Nature tested her abilities in ways she had never faced before.
"The National Matches itself is challenging due to changing weather conditions," she said. "I shot without cover in the rain for the first time and also experienced shooting in gusty winds."
Despite the difficult climate encounters, Camp Perry provides a great opportunity to connect with others who share the common interest of competitive shooting – something Abbie has been grateful to encounter.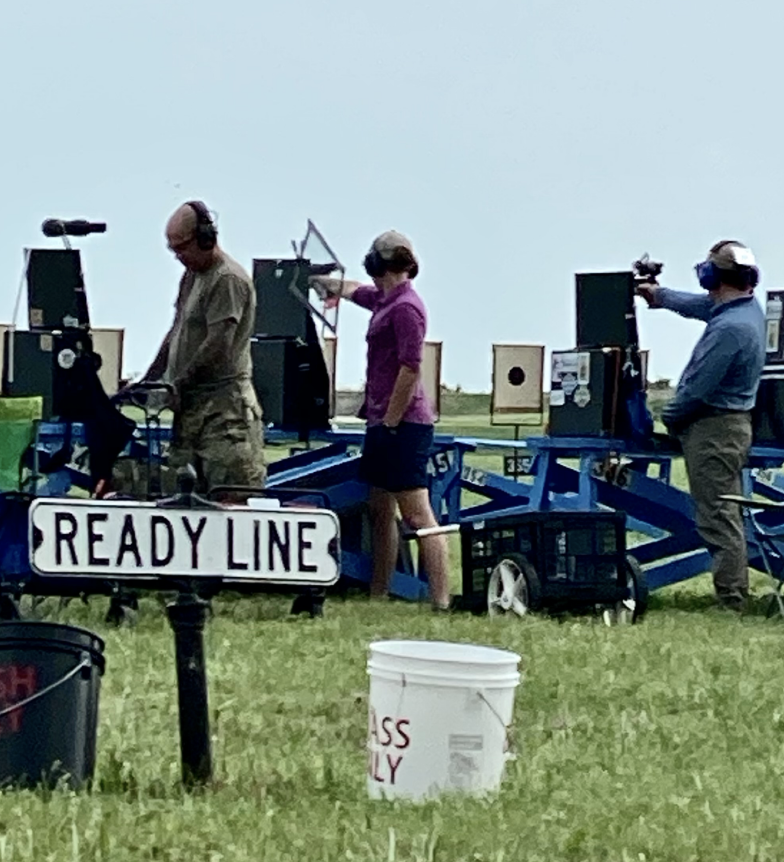 "The hospitality of the CMP staff and organization of the match draws people back year after year to compete," she said. "A junior shooter and first time competitor might be squadded between anyone, young or old, active duty or reserve military personnel, beginner or experienced competitor. I'm thankful to be involved in a sport that is accessible to competitors of all ages and backgrounds."
She went on, "Everyone was kind, supportive, and through their individual experiences were able to offer great advice."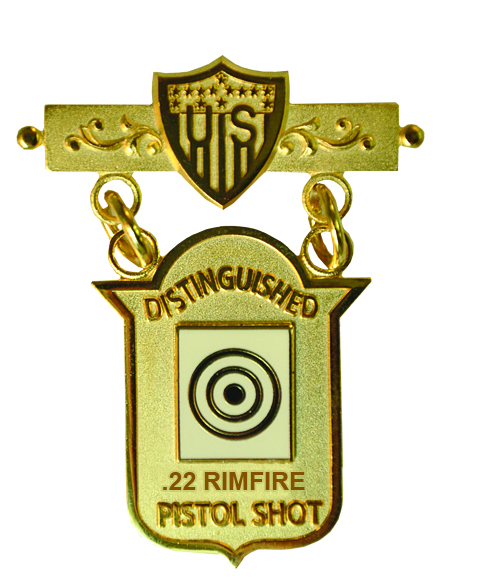 In October, Abbie earned Distinguished .22 Rimfire Pistol Badge #171 – the highest honor received in the discipline. That same month, she joined her fellow National Junior Sport Pistol Team members Katelyn Abeln and Ada Korkhin and used her Pardini Sport Pistol to earn silver in the 25m Precision and Rapid-Fire Pistol Women's team event at the Junior World Championships in Lima, Peru – finishing 11th overall in the event as an individual.
Abbie says competing overseas is really no different than competing stateside, with the only differences being distance, target size and the overall surroundings. Taking part in international matches allows her to experience what she loves most about marksmanship, meeting fellow competitors and traveling, while also finding common ground in the most unique places.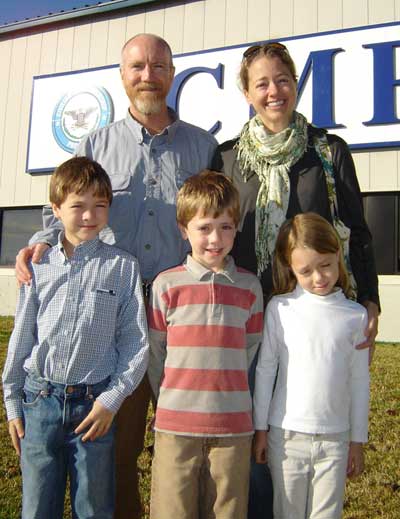 "Through the years, I've discovered that nearly everyone you meet, regardless of where they are from or what language they speak, knows how to play the card game UNO," she joked. "Once a game is started, strangers passing by will stop and join in, making it the ideal pastime between matches."
Over the years, Abbie has competed in the ISSF Junior World Cup in 2018 as a member of the 10m Air Pistol Women's Team, 25m Sport Pistol and the 25m Standard Pistol Team (where she placed fifth overall) – returning to the event in 2019 to again compete in the latter two matches. After earning third at the National Junior Olympic Shooting Championship in Women's Sport Pistol in 2018, she claimed the overall title in 2019 by a margin of 23 points.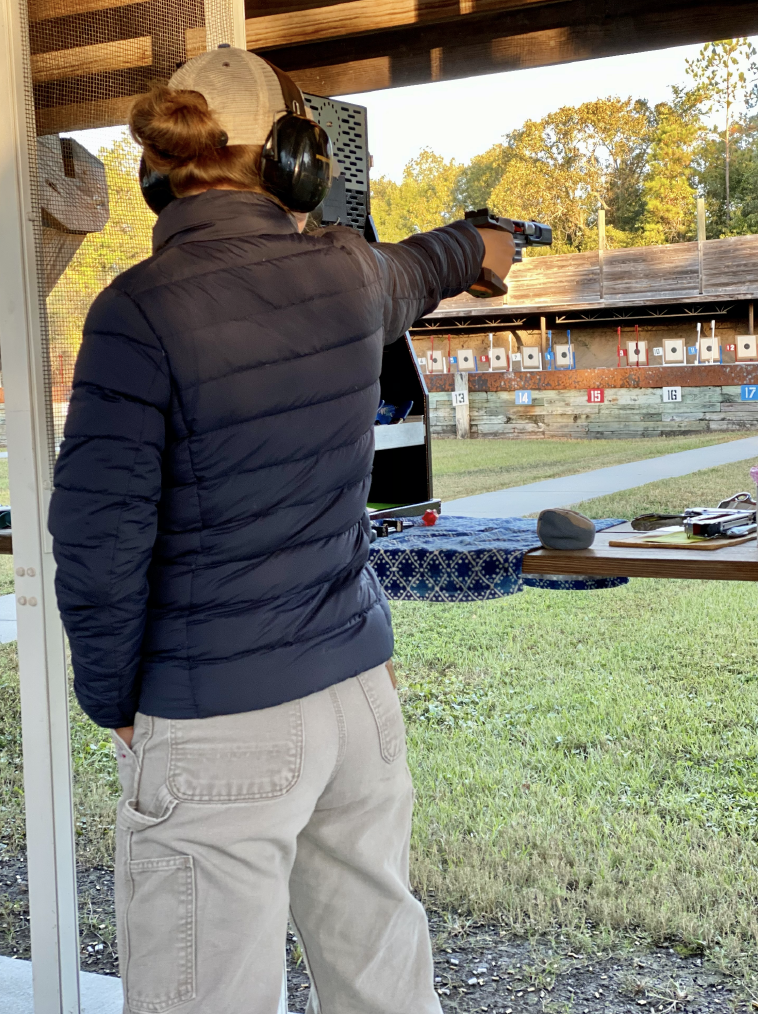 "I have really enjoyed the camaraderie of the bullseye community and look forward to the 2022 National Matches," she said.
Outside of shooting, Abbie enjoys spending time with her grandad, baking (having recently learned to bake macarons) and taking care of her three-year-old lab mix, Samson.
Welcome to Georgia's CMP State Director Page
Follow this page for the latest updates and news in the state of Georgia.