Joseph Mueller
CHATSWORTH, CALIFORNIA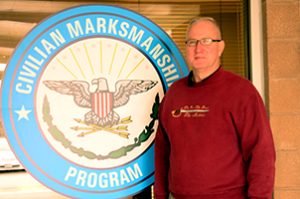 State Director Info
Background
37 years United States Marine Corps
Expert in Rifle and Pistol
Match executive officer, Western Division Matches, USMC (seven times)
Match executive officer, Marine Corps Championship Match
Awards
John C. Garand Match Awards
Police Pistol Distinguished Shooter
Personal Info
I'm married with two children. I enjoy target shooting, scuba diving, hiking in remote regions, historical tour guiding, veteran's activities, firearms collecting, military history and law enforcement history.
Reasons
My hope is to promote safety/marksmanship and to change the public perception of firearms.
Goals/Hopes
My goal is to increase annual participation in firearm‐related activity by 10 percent. I'm happy to associate with great Americans in an American right to keep and bear arms.
---
Junior Feature: Lauren "Sissy" Wood of the California Grizzlies
Lauren "Sissy" Wood, 18, has been a member of the California Grizzlies Junior Highpower Rifle Team for the last five years. At the Civilian Marksmanship Program's (CMP) Talladega Highpower Regional Cup Matches in July 2020, she earned the High Woman title of the Cup Events and also joined teammate Dustin Carr to earn third place overall in the Two-Man Team match.
At the 2019 National Matches, Sissy earned third overall in the High Civilian category and was the first overall junior in the Day 2 slow fire in the CMP Cup 1,000 Aggregate Match. She also fired in the National Trophy Team and the National Trophy Infantry Team (Rattle Battle) competitions, placing second High Junior with her Grizzlies team in both events.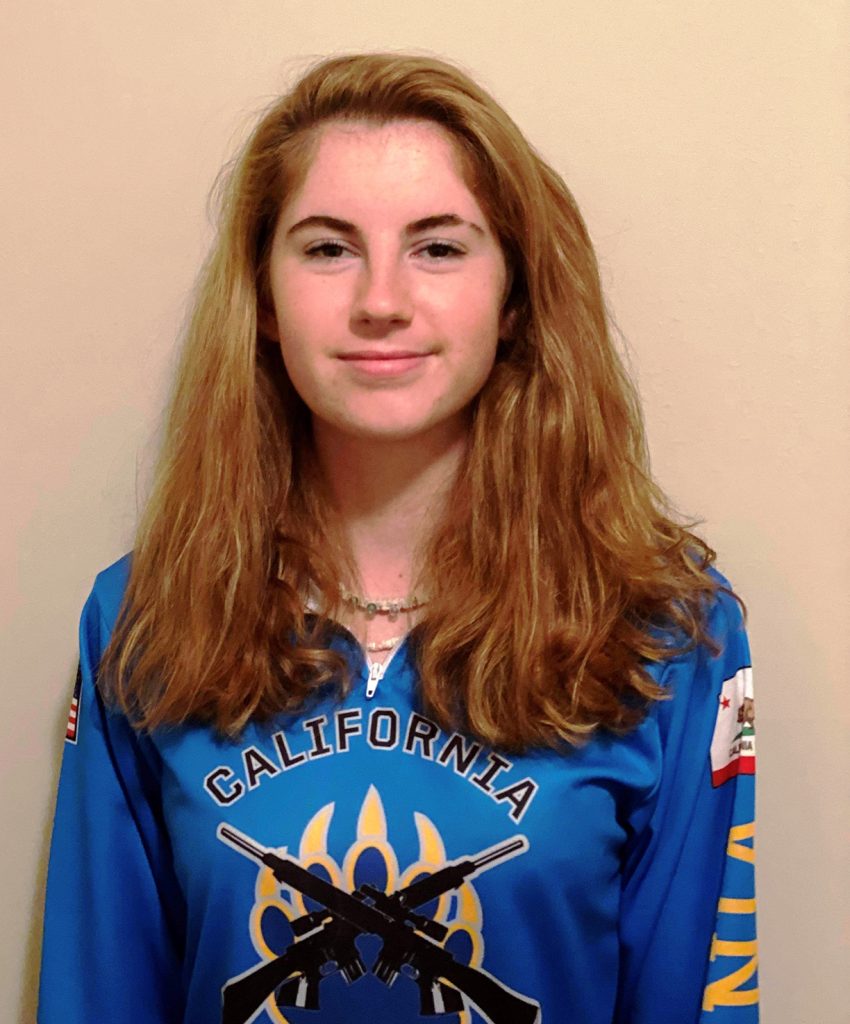 How did you get into competitive shooting?
I originally started shooting .22s as an eight year old with my dad. Every month, he would take me to the local gun club's junior day, and I would get to shoot. I did that until I was in about 7th grade. That's when my dad also got me into highpower. Ever since then, I've been shooting highpower with the Grizzlies.
Do you only shoot highpower? What's your favorite firearm to shoot, and why?
I really only shoot highpower. It's also my favorite gun. I'm able to use it as almost an extension of my body and not just a firearm.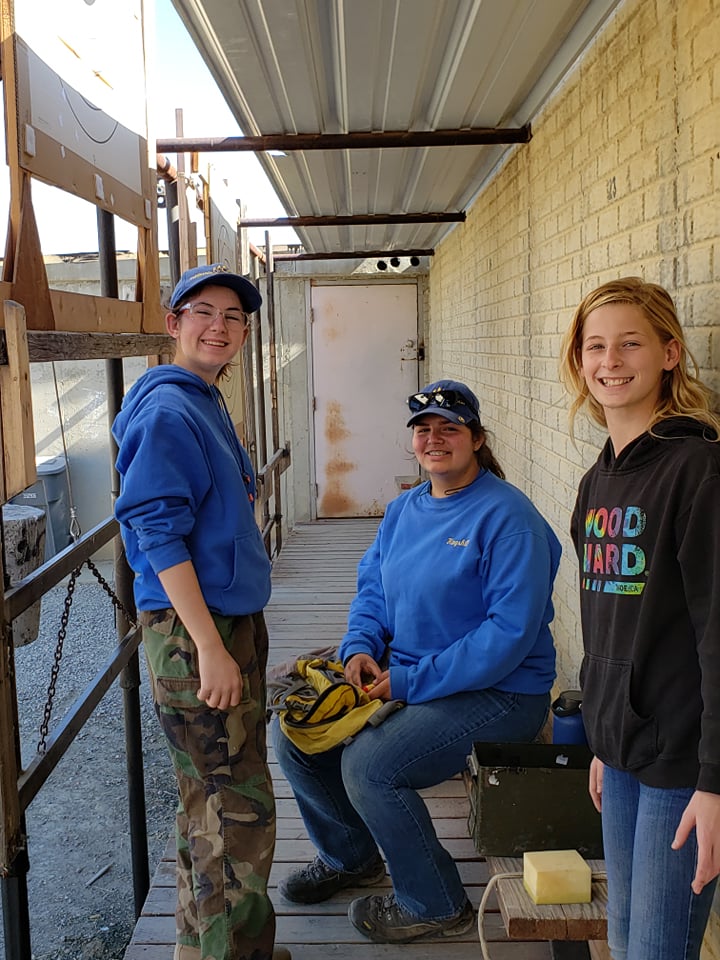 What is one of your best memories from competitive shooting?
One of my favorite memories from shooting was my fourth year in Ohio, the 1,000 CMP Cup Aggregate. I had shot my personal best at 600 two days in a row.
What is your practice routine? How often, and what do you do?
I mainly practice after matches to help fix what I did wrong in that match and then practice at home after.
How do you prepare for a match on match day (mentally and physically)?
I don't necessarily have a physical routine, but I do have a couple mental things that I do that are kind of quirky actually. I tell myself that all you need to do is focus on the next shot, and whatever you just shot is in the past – focus on the next one. I just repeat that. And remember to breath.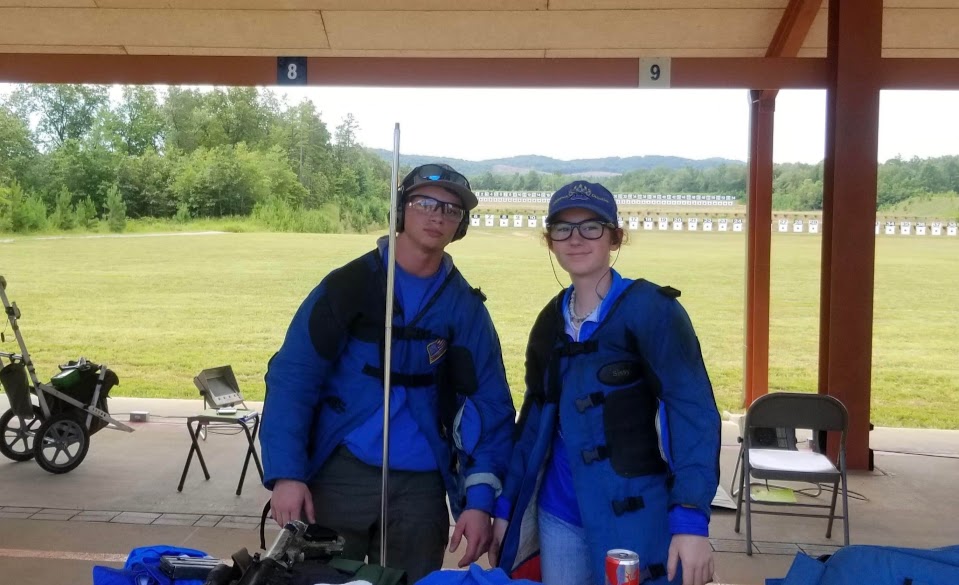 What's the best shooting advice you've ever received?
"Think center, shoot center" – Jim O'Connell
What are some other hobbies you have outside of shooting?
Some of my other hobbies include hiking, working and hanging out with friends.
What are your plans for the future (in and outside of shooting)? What are some goals you hope to achieve?
My ultimate goal in shooting is to leg out and get Distinguished. Once I achieve that, I'm not sure what's next.
About the California Grizzlies:
The California Grizzlies Rifle Team has been a part of the Jamestown, California, community for over two decades – formalizing in 2003 and earning a 501(c)3 distinction in 2008. Consisting of juniors between the ages of 13 and 20 who come from all over the state of California, the team is open to National Rifle Association and CMP Highpower classified California youth who are interested in trying out. Many Grizzlies have advanced on after their junior marksmanship careers to the Citadel, Air Force Academy, Army Marksmanship Unit, U.S. Rifle Team, Navy and Annapolis.
Each summer, the California Grizzlies travel to Camp Perry, Ohio, to compete in the annual National Matches. Over the years, the Grizzlies have accrued countless junior wins in National Matches events, with National Record-setting members. One of their most notable accomplishments came in 2009, when the Grizzlies became the first junior team to win the century-old Rattle Battle, also snagging the honor of being the first civilian team to win the match since 1930. With the win, the team also set a new junior National Record score.
To learn more about the California Grizzlies, visit their website at https://www.teamgrizzlies.org/index.html.
Interested in getting involved in marksmanship in your area? Visit the CMP Competition Tracker page and search clubs: https://ct.thecmp.org/app/v1/index.php?do=clubSearch. You can also get in touch with your CMP State Director through the CMP website at https://thecmp.org/training-tech/state-director/.
– By Ashley Brugnone, CMP Staff Writer
CMP Club News: Mother Lode Highpower Posts Results From First California State Match for 2020
Submitted by Connie Taylor
There was a smaller than usual turnout at the Mother Lode Gun Club Highpower event held in Jamestown, California, with the virus going around. We were happy those who came seemed to enjoy a good time, decent weather and a good meal on Sunday, along with some overall great scores!
The match was held over two days, Saturday, July 4 and Sunday, July 5. A total of 18 competitors participated in the first day, while 24 arrived to compete on the second day.
For Saturday's Match, Robert Taylor II was the overall match winner with a score of 794-33X. The Van Hovens, Vince, Koa and Loet, earned first, second and third place Master titles, respectively. Carl Tennis was also first Expert, with a score of 755-12X. Scott Nye was first in the Sharpshooter/Marksman/Unclassified group.
On Sunday, Loet Van Hoven returned to reach first in High Master, as Jim O'Connell earned the Grand Senior title. Junior competitor Amber Kingshill was the High Junior and High Woman, firing in the Master category. Juniors Logan Slater and Matthew Taras earned first in their classes, with Slater in Expert and Taras in Sharpshooter/Marksman/Unclassified.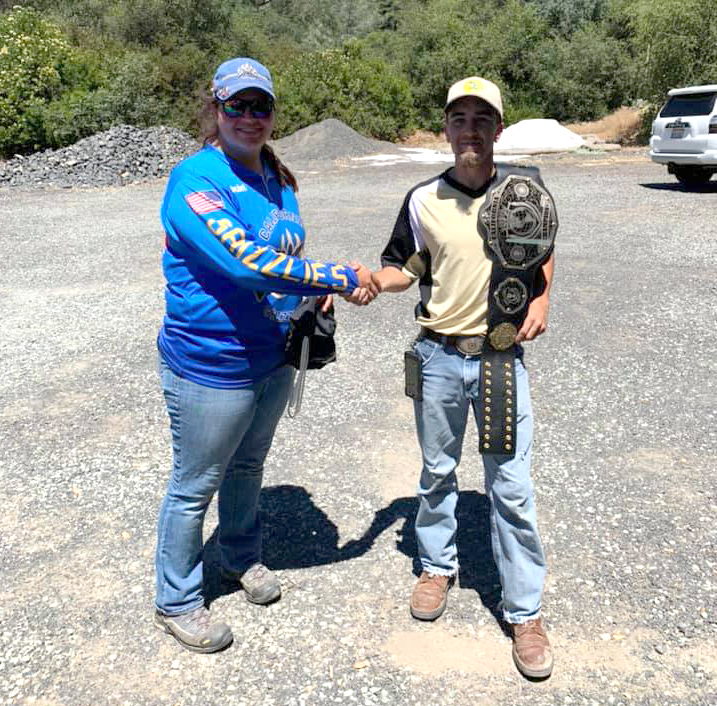 Junior K. Hunter Blacksmith, who was the overall match winner on Sunday with a score of 789-24X, had the high aggregate for both days and took home the Dean Alley Memorial Trophy award and the California Bear Trophy. Congratulations, Hunter!
Special thanks to Wayne Fenner, who came up from Manhattan Beach to run the match, Todd Greenwood, who was up from the valley to help, and Dirk Stam for pitching in for two days. Thanks to Helen and Wanda for helping with registration and scoring, to Lynn, who was in charge of the meal and those who helped her, plus to those who brought desserts, Helen, Angela, Maria and Jimmy! It takes a village to put on this match and keep it running smoothly!
Hopefully, 2021 will be a more normal year so we can again do our barbecue! Stay safe, to all!
A Note from the CMP: At the CMP, we are not only dedicated to the spread of marksmanship within our own programs but are also devoted to supporting the efforts of those who are creating their own legacies in their own ways. Our Club News articles are our way of displaying the successes of our clubs, in the hopes of encouraging others to take the same respectable paths – both in marksmanship and in life. We are proud of our clubs for all of their endeavors and are honored to show them off within our news feed.
If you'd like to find your local club, visit the CMP Competition Tracker Page at https://ct.thecmp.org/app/v1/index.php?do=clubSearch to become involved.
Have an article to share or want to highlight your CMP Affiliated Club?  Send us your photos, reports and articles to highlight in The First Shot – email  [email protected]. We look forward to hearing from you.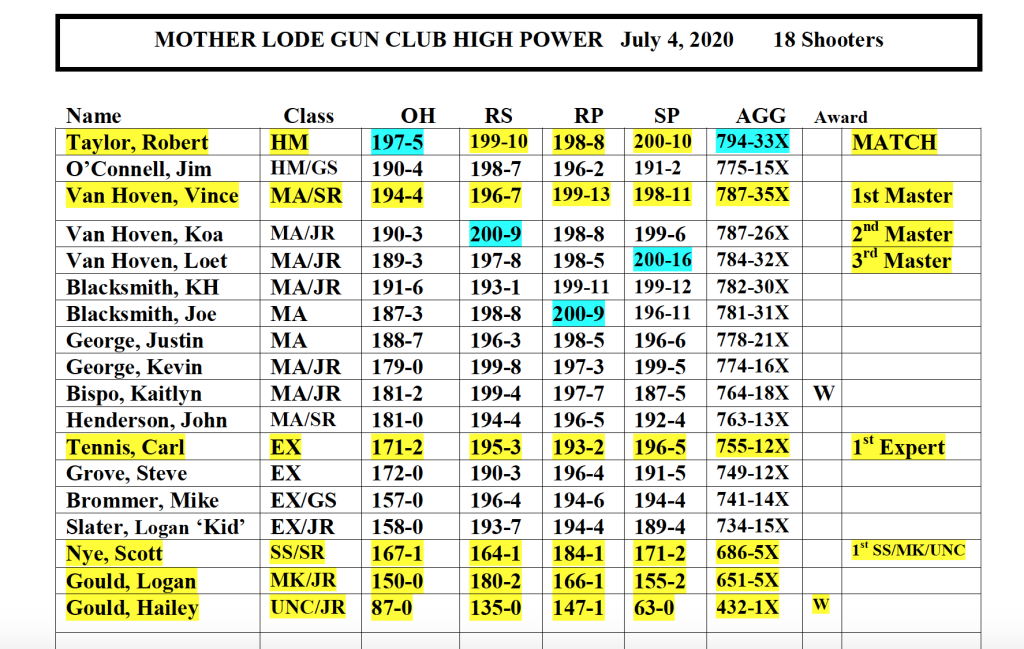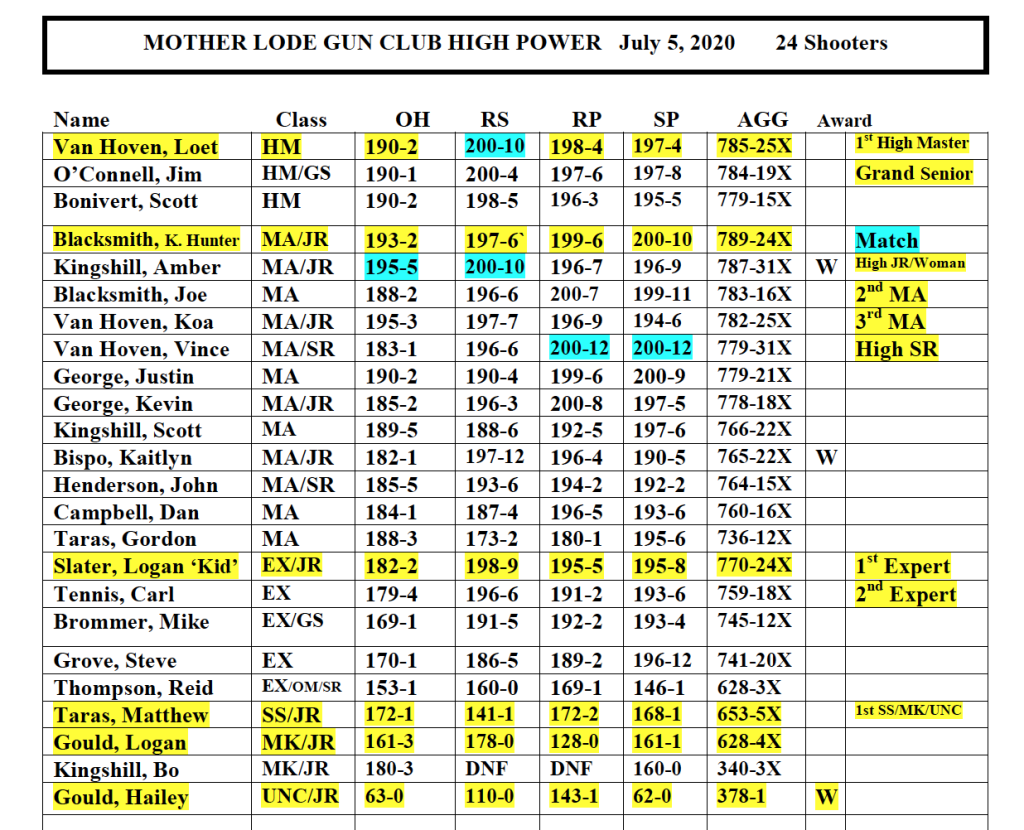 Welcome to California's CMP State Director Page
Follow this page for the latest updates and news in the state of California.