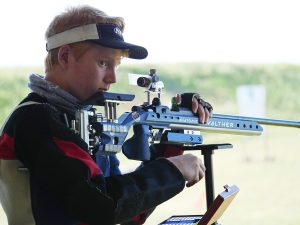 CMP Smallbore
More Info:
Western Regional
Sanctioning Application
In 2018, the CMP hosted it's first Smallbore National Championship at Camp Perry, OH. Beginning in October 2018, the CMP will expand it's offering of smallbore competitions to include regional championships. The first regional Championship will take place 20-21 October in Phoenix, AZ during the 2018 Western CMP Cup and Games Matches at the Ben Avery Shooting Facility.
20 October - 1600 Iron Sight Championship
21 October - 1600 Any Sight Championship
There will be a BBQ and Award Ceremony on 21 Oct.
CMP also plans to include a Smallbore Competition at the 2019 Eastern CMP Games and Cup Matches at Camp Butner, NC.