CMP 3PAR Virtual Championship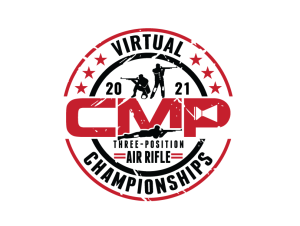 The Civilian Marksmanship Program's 2021 Virtual Championship is a three-position air rifle match for high-school aged athletes. It is the second event in a competition series that began with the CMP 3PAR Postal in the fall. Athletes from all types of junior clubs are represented in this competition and include JROTC teams, 4H clubs, American Legion clubs and local shooting clubs.
The Virtual Championship will serve as a substitute for the CMP Regional Championships in 2021. With the COVID-19 virus causing travel and logistical difficulties across the country, the CMP made the decision to alter the scheduling of these events in the best interest of the participants, families, spectators and staff in attendance. ­­
The format of this competition will be similar to the CMP Postal Competition, where targets are mailed to individuals and teams and scored via Visual Image Scoring technology. All firing will be done on the home or local ranges of participants. CMP will be implementing some additional match verifications for the fair and safe conduct of the competitions.
Links
DATES
| | |
| --- | --- |
| 22 February – 3 March | Registration opening for Virtual Championship |
| 15 March | Target sets mailed from CMP |
| 17 March – 9 April | Timeframe to fire both 3×20 Matches |
| 14 April | Target submission deadline |
| 16 April | Preliminary results are posted, begin challenge period |
| 20 April | Final results |