Target Sprint at the National Matches
INTERNATIONAL TARGET SPRINT COMPETITION
CAMP PERRY, OHIO
2021 DATES TBA
The Civilian Marksmanship Program invites you to participate in the 2nd Annual Target Sprint at the National Matches. This match offers an international Target Sprint competition event for both open and junior competitors.
Participants will fire from 10 meters at five 35mm knock-down targets in the standing position. Each competitor will have 15 shots per series to knock down all targets. If the 15 shot maximum is exceeded, there will be a 15 second penalty accessed for every missed target.
Participants will run three 400 meter timed running segments with shooting interspersed. 400m run, Shoot (Standing only 10m air rifle), 400m run, Shoot, 400m run and finish. There will be a five minute preparation and sighting time before each heat.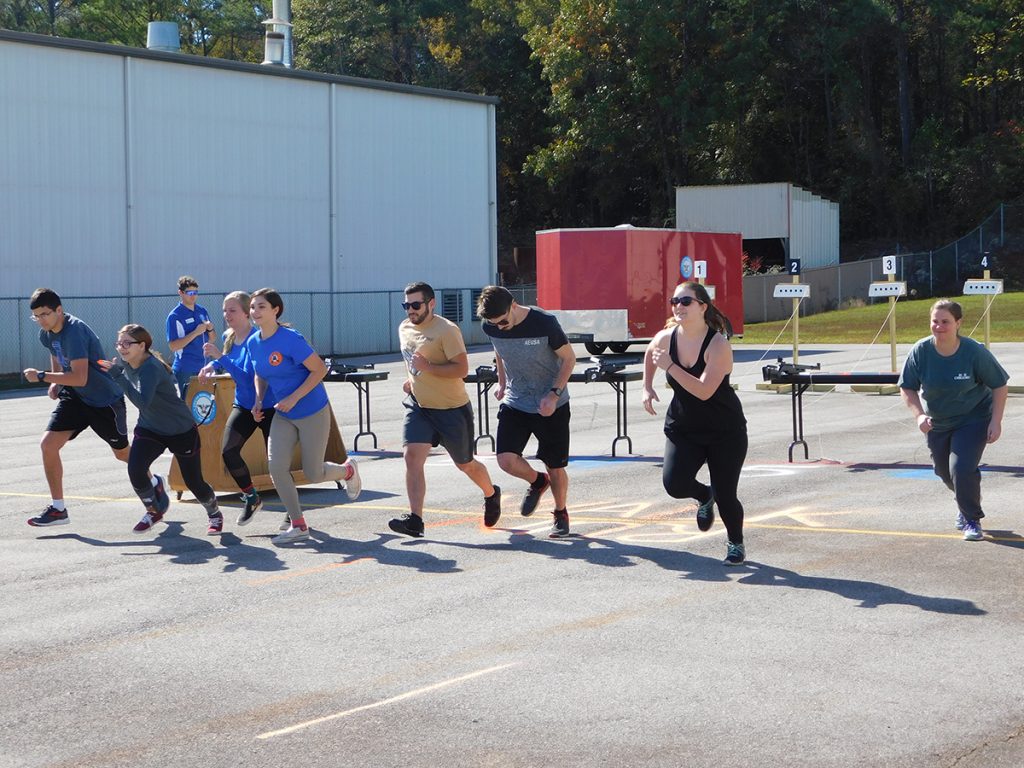 Crosman Challenger sporter air rifles will be provided: however, you may use your own 10m air rifle as long as it complies with the USA Shooting Air Rifle rules. Off hand stand may be used. Only .177 flathead air pellets will be used. Pellets will not be provided but may be purchased at the Pro Shop at the Gary Anderson CMP Competition Center.
The following categories will be used: Juniors 9-18, Open 15 and up. Registration will begin at 0700-1300, First heat starts at 0900. Heats will continue every half hour until competition is complete. 1630 – Finals relay. Finals will be held one half hour after the last heat.
Cost: $25.00 per competitor.
For more information please contact:
Matt Carroll
Email: [email protected]
(256) 835.8455, ext. 415
Or Lue Sherman
Email: [email protected]
(419) 635-2141, ext 707