CMP National Championship Matches
These matches will utilize CMP Targets featuring KTS Technology. Monitors on each firing point display shots on the firing line. There is no pit duty or walking to targets to view shots.
The CMP National Championship Matches will take place July 20-23 2020.
The CMP Cup Matches begin with a 4-Man Team Match on July 20. The 4-Man Team Match will follow the National Match Course of Fire.
The CMP National Championship 800 Aggregate Matches will take place on July 21-23, with an Awards & Closing Ceremony in the Hough Theater on July 23.
Rules, Registration and Results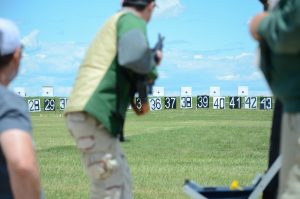 CMP Cup Series Matches 4-Man Team Registration
4-Man Team Form (to be posted)