Service Pistol EIC Match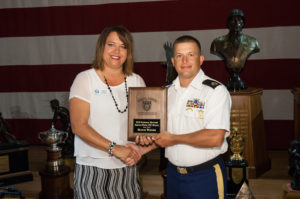 GENERAL INFORMATION: The CMP Service Pistol EIC Match will be a regular EIC Pistol Match. The top 10% of eligible competitors, who score above the minimum credit score, will have a chance to earn EIC Credit Points. This match will count as one of the competitors allowed five club matches per year.
COURSE OF FIRE: The Pistol National Match Course of Fire (CMP Pistol Competition Rules) is used. Juniors shooters who fire the .22 cal. Standard Smallbore Pistols will not be eligible for EIC points.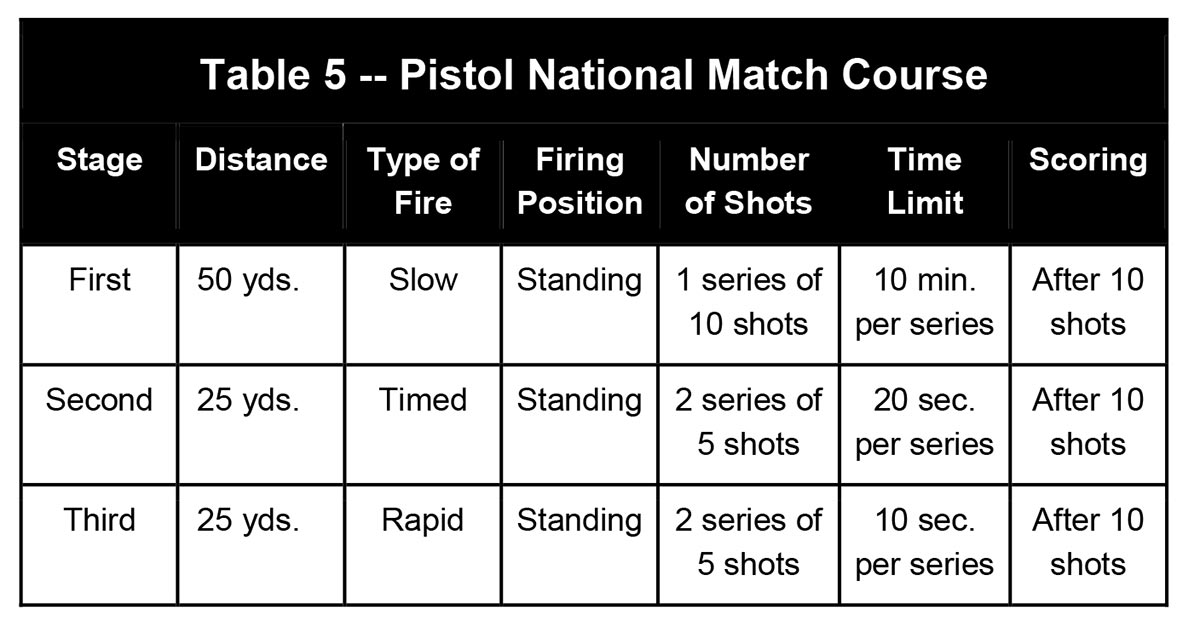 SQUADDING: Competitors' squadding will be drawn and issued when they check-in at the National Matches Welcome Center.
PISTOLS: Service pistols that comply with CMP Pistol Competition Rules, Rule 4.1 must be used. Juniors who compete and fire Standard Smallbore Pistols must comply with Rule 4.1.6.
AMMUNITION: Any safe ammunition may be used in accordance with CMP Pistol Competition Rules, Rule 4.3.1.
OTHER RULES: Specific rules governing the conduct of the CMP Service Pistol EIC Match are found in the CMP Pistol Competition Rules (see especially Rule 5.3).
AWARDS: Gold, Silver & Bronze Achievement Pins will be presented to competitors (Distinguished or Non-Distinguished), in the CMP Service Pistol EIC Match, that equal or exceed Achievement Award Scores. The Achievement Award Scores are listed in the CMP Rules and on the CMP Scorecard. Place medals (1st, 2nd and 3rd) will also be awarded.
EIC Points are awarded to any eligible non-distinguished shooter who places in the top ten percent of non-distinguished shooters, provided that the score fired by the competitor equals or exceeds the EIC Minimum Credit Score (Rule, 9.2.7). Calculations are based on rule 9.2.6. EIC Minimum Credit Score for Service Pistol is 250.
ENTRY FEES: $20.00 for adults and $15.00 for Juniors.