CMP National Championship (800 Agg) Matches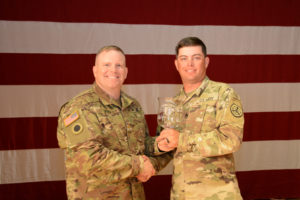 GENERAL INFORMATION: The CMP National Championship (800 Aggregates) Matches started in 2018. Competitors may fire CMP Service Rifle or CMP Match Rifles, per current CMP Highpower Rifle Competition Rules. CMP Targets featuring KTS Technology will be used for these Matches.
COURSE OF FIRE: The CMP National Championship Matches is a 2,400 point aggregate comprised of three 800 point matches, with sighters at each stage. Competitors can start in position. It is not necessary to fire in both matches.
---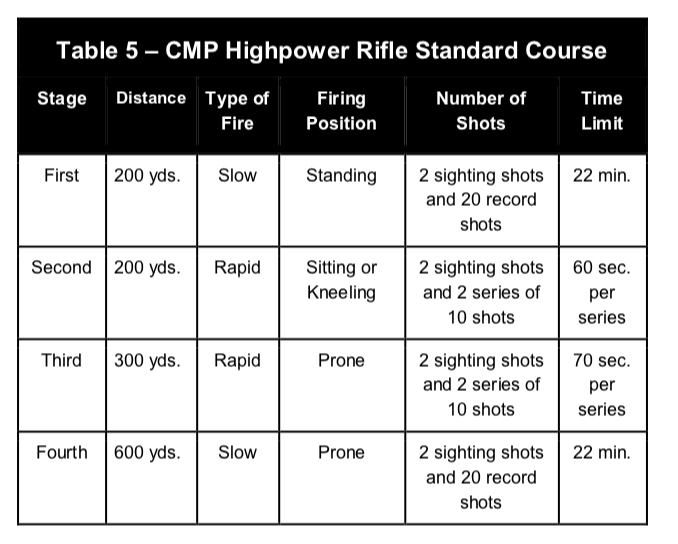 RULES: CMP Highpower Rifle and Pistol Competition Rules (See Rule 4.1). Competitors will start in position for each stage.
RIFLES: Service rifles that comply with CMP Highpower Rifle Competition Rules Rules 4.1 must be used.  Match rifles must comply with Rule 4.1.5.
FIREARM INSPECTIONS. All firearms, to be used in any CMP Games or CMP Service Rifle event, are required to be inspected by a CMP sanctioned armorer prior to any live fire at every event.  Competitors will be required to present all applicable scorecards to the CMP Armorer in order to complete the inspection process. To expedite the inspection process, competitors are requested to apply their competitor label to each score card. Please include the last four digits of the serial number for the firearm to be used in the bottom right hand corner of the scorecard. Upon completion of the firearm inspection process, each scorecard will receive a stamp of approval from the CMP Armorer, indicating that no safety violations or rules compliance issues were observed at the time of inspection.  Each rifle will also receive an inspection tag, verifying participation in the inspection process. Any inspection tags from prior events are to be removed at the time of inspection.
Upon conclusion of firing, any scorecard received by CMP staff which does not bear the CMP Armorer's stamp, will be entered as "Out-of-Competition". To accommodate unforeseeable circumstances, competitors will receive a 30 minute window after completion of firing in which a fired rifle may still be inspected.
AMMUNITION: Any safe ammunition may be used in accordance with CMP Highpower Rifle and Pistol Competition Rules Rule 4.3.1.
SQUADDING: Competitors' squadding will be drawn and issued when they check-in at the National Matches Welcome Center. 
AWARDS: Award Cups and speciality awards will be awarded to the Match Winner, High Senior, High Junior and High Woman. Classification awards will also be given. Awards in both Match Rifle and Service Rifle Categories will be awarded. 
ENTRY FEES: $50.00 for adults, $35.00 for juniors, per day.
2018 WINNERS:
Service Rifle, SSG David Bahten, USA, 1990-107x
Match Rifle, Terrence Paul, 1967-74x
2019 WINNERS:
Service Rifle, James Fox, 1980-96X
Match Rifle, Joseph Hendricks, 1977-76X