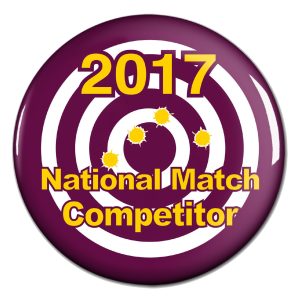 Area Business Members:
This year we will expect over 4,000 competitors and their families' to travel to Ottawa County to compete in the National Trophy Rifle and Pistol Matches and CMP Games Events held at Camp Perry. These competitors and their families from around the U.S. support many of the businesses in the area and are a substantial source of revenue for our economy.
To help assure their continued support of these businesses, the Ottawa County Chambers of Commerce and the Civilian Marksmanship Program (CMP) would like to encourage your business to participate in the Competitor Discount Program. CMP Competitors will be issued a 2017 National Match souvenir button to identify them and will be encouraged to visit businesses that display a Competitor Appreciation Certificate in their establishment. Your business may extend a discount or other special offer to competitors wearing this souvenir button. If you choose to participate, your name and a short summary of your business will be featured on an information sheet included in each competitor "Welcome Packet" upon their arrival at Camp Perry. If you wish to participate in the Competitor Discount Program, please complete the NM Discount form and return it to the CMP by Wednesday, June 7th.
We would also like to offer area businesses a chance to drop off their menus, flyers or coupons to the CMP so that it is included in the Competitor Welcome Packet. All materials should be delivered to the CMP, Camp Perry Training Site, Bldg 3 (CMP Headquarters), Monday – Friday, 8:30AM – 4:00PM, no later than Wednesday, June 7th. We plan to assemble 4,000 Competitor Welcome Packets.
If you have any questions, please contact the CMP at (419) 635-2141 ext. 724 or email [email protected].
Thank You and we look forward to the upcoming National Matches!
Ottawa County Chambers of Commerce
Civilian Marksmanship Program (CMP)