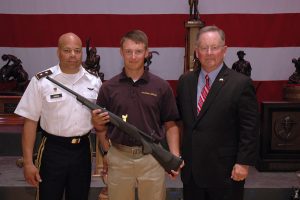 While CMP policy prohibits endorsement of any company product or service, we would like to recognize the following companies that will award their own separate products to the top shooters of the 2018 National Trophy Rifle and Pistol Matches and National CMP Games Matches.
If you would like to become an award match sponsor, please contact Christina Roguski at (419) 635-2141, ext. 714 or email [email protected].
Once confirmation is received, sponsor logos will be listed.